India is a diverse country with people from a diverse culture residing here and celebrating festivals of all kinds. There are numerous festivals that are celebrated by people all over India irrespective of their religion, age and city. While some of the festivals are religious in nature, other festivals are area or city specific. One of the most celebrated and colourful festivals in India are Holi.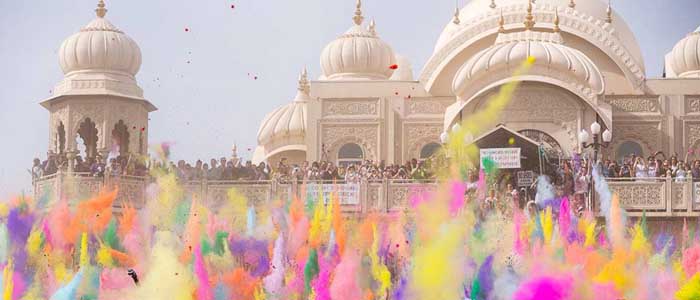 Holi is celebrated by people of all castes, creed and religion. This festival of colours brings people together and Holi celebration in Rajasthan is specially renowned. It is celebrated not just in Rajasthan but all across the nation with great pomp. People from all over the world travel to India to be a part of this colourful and enthusiastic festival. The festival is celebrated in different ways in every city. Moreover, every city has its own special way of making this festival auspicious.
The Legend Behind Holi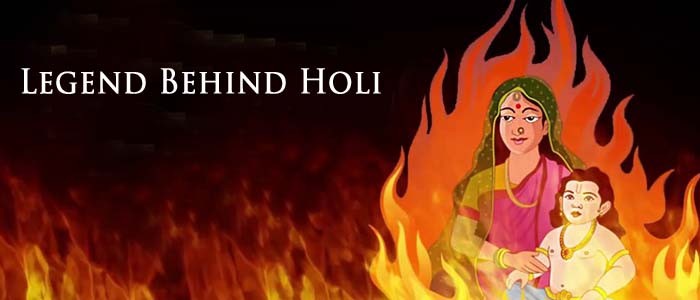 The legend of Holi begins with the demon king Hiranyakashapu who wanted to kill his own son. Hiranyakashapu was an enemy of Lord Vishnu and came to know about the devotion that his son Prahlaad has for Lord Vishnu. This made him angry and he tried many a time to kill his son which ultimately resulted in failure every time.
Finally, he approached his sister Holika to help him kill Prahlaad. Holika had a boon from Lord Brahma that she would never be harmed by fire. Hence she took Prahlaad in her lap and set fire to herself. However, Lord Vishnu saved Prahlaad and Holika was killed by the fire for misusing the boon. The legend has slowly turned into a festival to mark the triumph of good over evil.
Holi Festival in Jaipur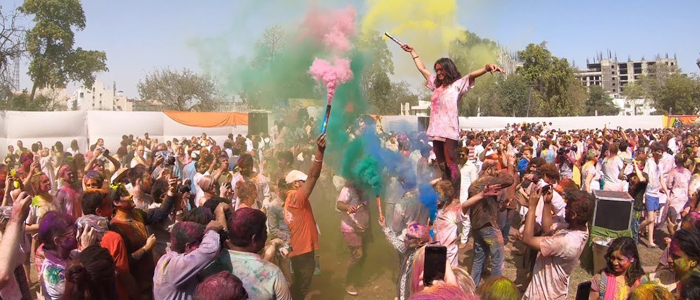 Jaipur is known as the Pink city and is the capital of Rajasthan. Jaipur has a different way of celebrating every festival. Rajasthan is also known as 'Rangeelo Rajasthan" due to its colourfulness and enthusiasm in celebrating every festival. On the occasion of Holi, the people of Jaipur decorate their houses with colourful flowers and draw rangolis in the house near their entrance. Not just the house, even the city is decorated beautifully.
When tourists enter Jaipur during this occasion, they can witness the city adorned in rich colours and decorative items. People make different sweets such as Papdi, Gujiya, sweet Shakarpara and many other tasty dishes. Both the young and old people are filled with excitement and enthusiasm when the buy watercolours, Gulaal or dry colours and pichkaris for their Holi celebrations.
Holi Dahan and Colour Holi in Jaipur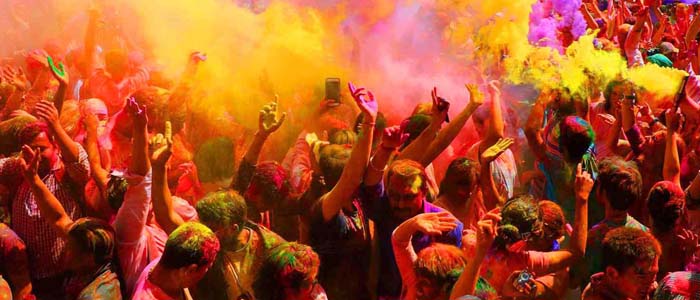 Holi is a two-day celebration, the first day being Holika Dahan and the second day being the day people play with colours and is known as Dhulandi. One the day of Holika Dahan people start a bonfire as a symbol of burning Holika and removing evil from the earth. People worship the bonfire as they believe it will bring them prosperity and they can remove evil from their houses and lives.
On the second day, people play with colours along with their friends and family. There are many Holi events in Jaipur where people can come together and play with people they might not even know. People can find many tour packages that specify the celebration of Holi in Jaipur.
A Celebration of Holi in Govind Dev Ji Temple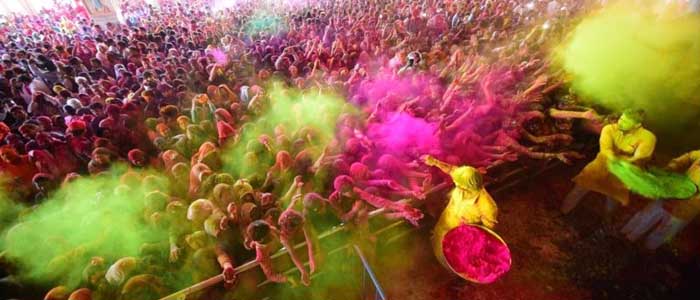 Holi is celebrated in temples as well, such as the Govind Dev Ji Temple in Jaipur. This is one of the oldest temples in the city and is also very highly regarded by the people of Jaipur. Holi is often associated with Gods Radha Krishna and that is why the celebration of the festival is done with extreme beauty in this temple.
The celebrations in the temple go on for more than a week and the temple is decorated very beautifully with flowers and decorative pieces. People celebrated Holi for one week in the temple with colours, flowers and sandalwood powder. There are vents that are held in the temple such as the Raas Leela of Lord Krishna and Goddess Radha. To be a part of this celebration in there are different Indian tour packages who provide an opportunity to come here during Holi .
The Elephant Festival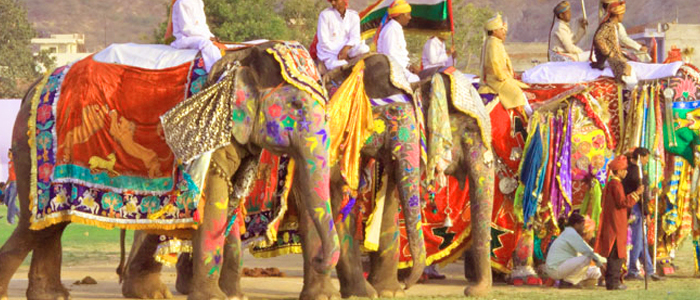 The Elephant Festival is a famous festival which is held every year during the Holi festival in the city of Jaipur. In this festival, elephants were groomed properly and clothed in rugs and beautifully ornamented. Paintings were made on their body and their tusks were also decorated with jewels. There is a procession of elephants that go through the roads in Jaipur and a band plays songs and drums to signify the procession and festive mood. Thousands of people form a crowd to see the proceedings and cheer throughout the celebrations.
Accommodation in Jaipur During Holi
Jaipur has many hotels and resorts where people can stay comfortably during their visit to the city and enjoy Holi at its best. However, accommodations are often packed during festive seasons. Hence, it is advisable to book earlier so that availability is there during Holi celebration in Rajasthan.
|
Holi in Jaipur