Holi is a festival which is celebrated by one and all. It is the festival where people celebrate by playing with different colours. Holi is a very auspicious event in India which is celebrated with much vigour and enthusiasm. People outside of India also celebrate this event with much fervour.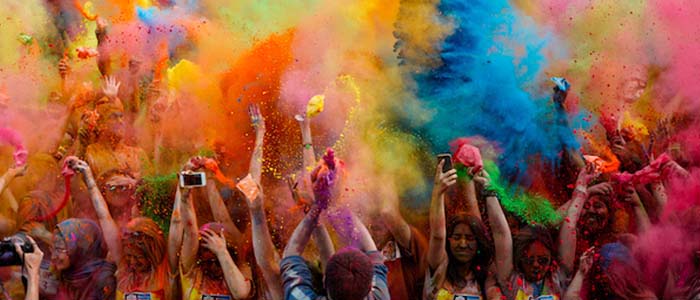 Outside of India, there are many events that occur during the festival of Holi. Every year, people gather together to celebrate this festival and mix with other people and have fun. The Holi festival in Singapore is celebrated widely and many events are organized during this time.
Holi Events in Singapore
There are many Indian in Singapore who celebrates Holi in the country. Even the non-Indians and residents of Singapore love to be a part of the celebration. Even though the celebration of Holi in Singapore might be quite different as celebrated in India, nonetheless the extravagant events that are organized make up for the difference.
Rang Barsay Holi 2022
Rang Barsay is the most famous festival for Holi celebration in Singapore. The festival of colour is celebrated in the country in the most extravagant way. In this event, people come from different places to be a part of the celebration. The event has a DJ who plays party songs and Holi special music to create the ambience in the party.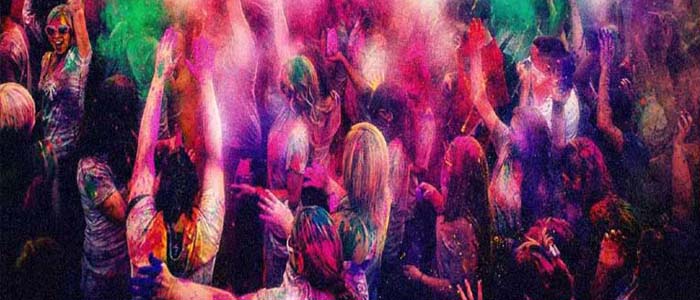 People dance to the music and connect with strangers and have a blast. There is food at the party and sweets which are specially made for the Holi festival. There are cocktails at the party as well that are enjoyed by the people. Colours are a must as Holi is the festival of colours. There are dry colours and wet colours and people use colours as they feel.
There are no boundaries that day and people even play with strangers that they have met just on that day. There are water showers where people rain dance and there are even showers of vodka, champagne and other drinks.
In 2022, the event will be held on 18th March. Bookings for this events stat 2 months before and people who stay in Singapore or nearby areas book for the events to spend their Holi with other people who enjoy the festival.
Rang De Holi 2022
Rang De Holi is another big event that occurs in Singapore. This event also witnesses a large crowd who come together to celebrate the festival with enthusiasm. The event is celebrated in the Wave House Sentosa on 16th March and 23rd March. People come with friends and family and get indulged in many entertaining events. This event also has a DJ who plays the best tracks which suits the ambience of the event. There are many kinds of foods and drinks and people network in these events and have a lot of fun. The event starts at 11:00 am and ends at 7:00 pm.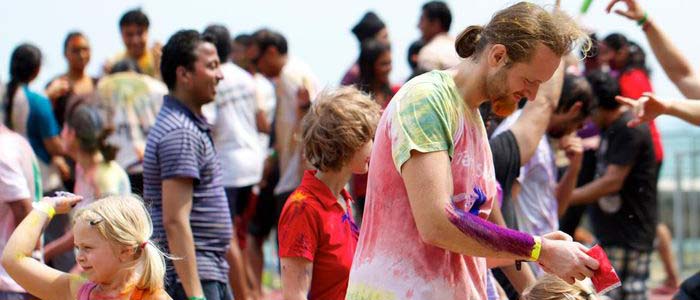 People have eight hours of fun and celebration. There are live music and lots of Indian foods and drinks available at the event. There might be even dance performances that are done by professional dancers. There is a dance floor where people can dance with one another. The colours that are present in the event are non-toxic in nature and will not harm the skin or hair.
The interested people can book their tickets online from before so that they do not miss out on the passes. There is a standard price for the tickets and no negotiation is possible due to its online nature. These events have guards since there are children present as well and no misbehaviour is tolerated, making it a safe event for families and friends.
Accommodation in Singapore
There is no dearth of resorts or hotels in Singapore. All of the hotels and resorts are family friendly and everyone can stay comfortably. To get the best prices for these accommodations it is best to book from beforehand since there might be a surge in prices when the festival season comes near.
Several options can be found to stay during Holi celebration in Singapore. Choose the right accommodation following your preference. Hotels which are near to the event areas might be expensive but they save the time of travelling.